Department of Computer Science
---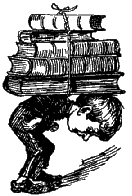 CS201: Computer Science I (Fall 97)
Meets: MWF 12:00 - 12:50 pm (SEM 326)


Instructor: Dr. George Bebis
Email: bebis@cs.unr.edu
Phone: (702) 784-6463
Office : 310 LME
Office Hours: MWF 2:00-4:00
TA1: Alexey Kryuchkov ( alexey@cs.unr.edu) - Sections 5 & 6
Office Hours: M: 2:00-4:00, W: 1:00-3:00, R: 2:00-3:00, F: 2:00-5:00 (351 LMR)


TA2: Mohammad Siddiqui ( siddiqui@cs.unr.edu) - Sections 7 & 8
Office Hours: M: 1:00-2:00, T: 4:30-6:30, W: 3:00-7:00, F: 1:00-2:00 (351 LMR)


Lab Hours: M: 8:00am-7:00pm, T: 8:00am-8:00pm, W: 8:00am-7:00pm, R: 8:00am-8:00pm, F: 8:00a m-5:00pm


Extended Lab Hours (no TAs !!!): MW: 7:00pm-11:30pm, TRF: 8:00-11:30pm, Sunday: 1:00-11:30pm


---
Text: N. Dale, C. Weems, and M. Headington Programming and Problem Solving with C++ (D.C. Heath and Company, 1996)
Lab Text: N. Dale A Laboratory Course in C++ (Jones and Bartlett Publishers, 1997)


Other useful information:


Course Description
This is a first course in computer science and is intended to provide a rigorous introduction to problem solving and algorithm development using the programming language C++. After completing this course, the student should be able to understand and carry out the steps involved in solving a problem using a computer, including the analysis, design, implementation, documentation, and testing phase. The student should also be proficient with the programming environment and understand the system hardware and software aspects of program translation.
Course Prerequisites
Math 128 (College Algebra and Trigonometry)
Course Arrangements
The course is arranged on a lecture-laboratory basis. During a regular 15-week semester there will be three lecture sessions and one laboratory session per week. The three lectures (on Monday, Wednesday, and Friday of each week) will be common for all students. The laboratory session (on Thursday) will be held on a small group basis and will be taught by one of the teaching assistants assigned to the course. Questions are encouraged in both the lecture and laboratory Sessions.
Lab Assignments
The laboratory is a mandatory part of the class. During each lab meeting students will work individually to solve a set of problems using the computer. Before each lab session, you must have completed the "pre-lab" part of the laboratory and you must have read the "in-lab" part. A tentative schedule of the lab assignments can be downloaded from this homepage. You will be instructed by the Teaching Assistants as how to submit your solutions to the lab assignments for grading. No late labs will be accepted and the grade for a late lab will be zero.
---
Handouts
Lectures
Extra Credit Assignments
Programming Project (Due on: 12-8-97)
Extension: The project can be turned in on 12-10-97 but I strongly recommend that
you finish the project as soon as possible and start studying for the final ....