Computer Science and Engineering Department

---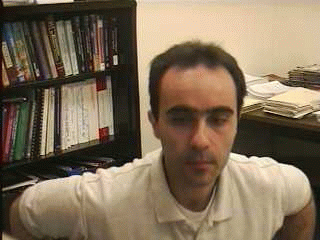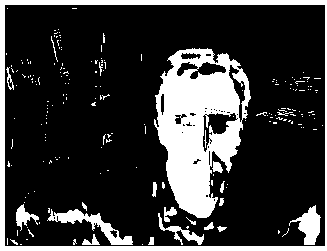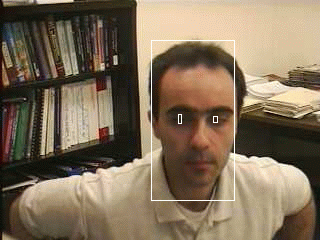 CS485/685: Computer Vision (Spring 2012)
Meets: TR: 11:00am - 12:15pm (SEM 347)

Instructor: Dr. George Bebis
Email: bebis@cse.unr.edu
Phone: (775) 784-6463
Office: 235 SEM
Office Hours: TR 4:00 pm - 5:30 pm
Course Prerequisites
CS302 (Data Structures). Good programming skills and mathematical background are essential. Knowledge of Image Processing (CS474/674) is desired but not required. Credit hours: 3.0
Textbooks
No specific text is required for this class. We will be covering material from several different textbooks (see list below) and research papers. Lecture slides and reading material will be available from the course.s webpage.

[Jain95] R. Jain et. al, Machine Vision McGraw Hill, 1995
[Shah92] M. Shah, Fundamentals of Computer Vision, (available on-line).
[Trucco98] Introductory Techniques for 3-D Computer Vision by Emanuele Trucco, Alessandro Verri, Prentice Hall, 1998.

[Nalwa93] V. Nalwa, A Guided Tour of Computer Vision, Addison-Wesley, 1993.
[Shapiro01] L. Shapiro and G. Stockman, Computer Vision Prentice Hall, 2001.
[Sonka08] M. Sonka et. al, Image Processing, Analysis, and Machine Vision, Brooks/Cole Pub Co., 3rd edition, 2008.
[Gonzalez09] R. Gonzalez and R. Woods Digital Image Processing, 3rd edition, Prentice Hall, 2008.
[Szeliski10] R. Szeliski, Computer Vision: Algorithms and Applications, Springer-Verlag, 2011 (freely available on-line).
D. Forsyth and Ponce, Computer Vision - A modern approach Prentice Hall, 2002.
R. Haralick and L. Shapiro, Computer and Robot Vision (vol I and II)
[OpenCV08] Learning OpenCV: Computer Vision with the OpenCV Library by Gary Bradski and Adrian Kaehler, O.Reilly Press, 2008.

---
Major CV Journals:
Major CV Conferences:
---
Computer Vision resources
Pattern Recognition resources
Algorithms resources
Mathematics, Statistics, and Geometry resources
---
Course Description
The goal of computer vision is to develop the theoretical and algorithmic basis by which useful information about the world can be automatically extracted and analyzed from an observed image, image set, or image sequence. Since images are two-dimensional projections of the three-dimensional world, the information is not directly available and must be recovered. This is a very difficult problem given that the inversion is a many-to-one mapping. To recover the information, knowledge about the objects in the scene and projection geometry is required. This course will cover the fundamentals of Computer Vision. It is suited for mainly students who are interested in doing research in the area of Computer Vision. For graduate students, there are many open problems in this area suitable for investigation leading to a Master thesis or a Ph.D. dissertation.
Course Outline (tenative)
Introduction to Computer Vision
Image Formation and Representation
Image Filtering (spatial domain)

Mask-based (e.g., correlation, convolution)
Smoothing (e.g., Gaussian), Sharpening (e.g., gradient)

Edge Detection (e.g., Canny, Laplacian of Gaussian)
Interest Point Detection (e.g., Moravec, Harris)
Segmentation

Edge-based (e.g., voting, optimization, perceptual grouping)
Pixel-based (e.g., clustering)

Feature Extraction, Description and Matching

Geometric features (e.g., lines, circles, ellipses)
Blobs
Examples: SIFT, SURF, HOG, WLD, LBP

Recognition

Geometry-based (e.g., alignment, geometric hashing)
Appearance-based (e.g., subspace, bag-of-features)
Applications (i.e., 2D/3D object recognition, face recognition)

Camera Calibration (i.e., 3D to 2D transformation)
Stereo Vision (i.e., 3D reconstruction from pairs of images)
Exams and Assignments
Exams: There will be a midterm and a final exam.

Homework: Homework will be assigned but will not be collected for grading. Solutions to all homework problems will be provided.

Programming Assignments: there will several programming assignments which should be done on an individual basis. Extra work will be assigned to the graduate students. For each programming assignment, you are to turn in a brief report which should include a description of the problem, a description of your approach, and your evaluation of the results. Details of the deliverables will be given for each assignment respectively.

Presentation:Graduate students will be required to present a research paper to the rest of the class. The topic will be decided in coordination with the instructor.
Software
There are several different image processing and computer vision software packages available on the web. In this course, you will not need to use any software package most of the time. However, there might 1-2 programming assignments where you would need to use OpenCV. Click here for more information as well as for instructions on how to download and install OpenCV on your machine. You might find [OpenCV08] useful as it contains many examples. Keep in mind that OpenCv is a .research. product which is still under development. Therefore, it is not always very well documented and certain functions might contain bugs.


Source Code for Reading/Writing Images
Syllabus
Exams
Lectures
Homeworks
Programming Assignments
Department of Computer Science, University of Nevada, Reno, NV 89557
Page created and maintained by: Dr. George Bebis (bebis@cs.unr.edu)
---